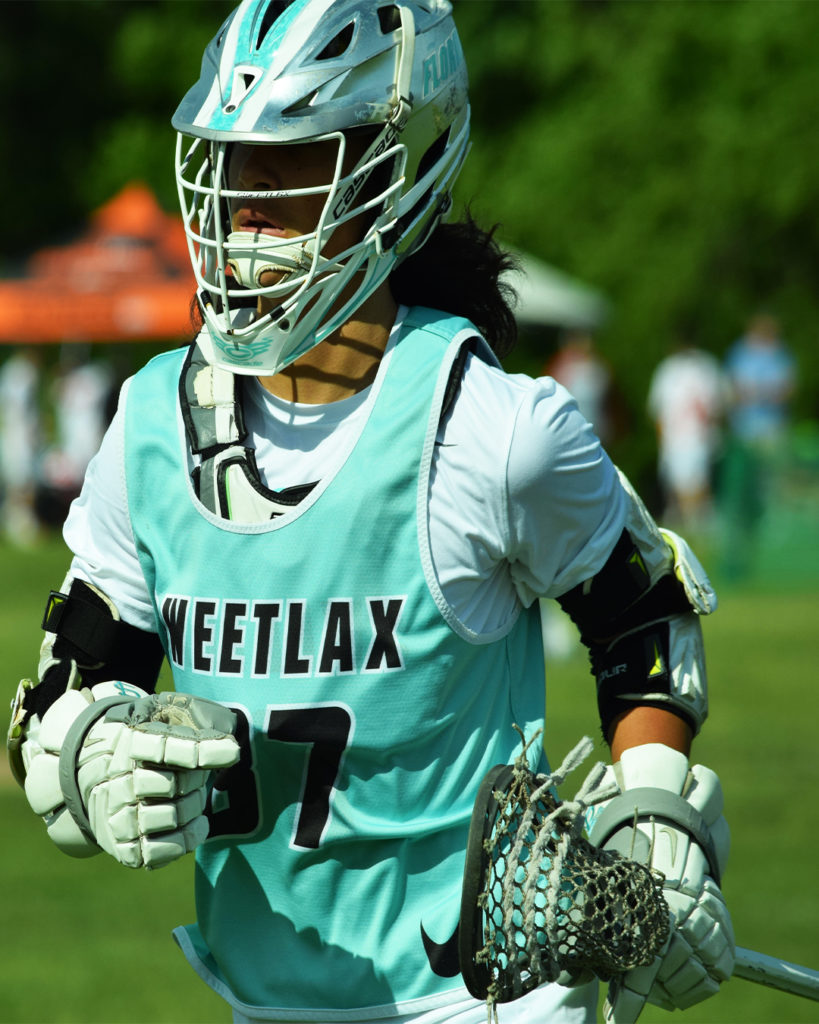 Follow the NLF on Instagram, Twitter, YouTube and Facebook.
The NLF Summer Kickoff takes place Monday-Wednesday at the Kirkwood Soccer Complex. We're taking a look at all of the 2021 and 2022 teams that will be in attendance.
2021
Top Commits
Ryan Cohen, attack, Avon Old Farms (Conn.) / Michigan (Highlights)
Trace Davidson, midfield, Gulf Coast (Fla.) / Maryland (Highlights)
Wyatt Knust, goalie, Plant (Fla.) / Cornell (Highlights)
Tucker Mullen, attack, Taft (Conn.) / Virginia (Highlights) NLF No. 49 '21
Joey Taraboletti, midfield, Ponte Vedra (Fla.) / Denver (Highlights)

Top Uncommitted Players 
Zach Antoniou, defense, Plant (Fla.) (Highlights)
A two-sport athlete who also plays defensive end for a traditional Florida football power, Antoniou doubles as a big, strong defenseman with a mean streak to boot. He's a terrific cover guy with very good stick skills and the requisite nastiness.
Josh Thomson, LSM, First Academy (Fla.) (Highlights)
Everyone loves a pole who can score like a midfielder, and Thomson perfectly fits the bill. He potted a whopping 17 goals as a sophomore, so he clearly isn't going to back away from a chance to rip, but he also has the ability to be a lockdown defender at close defense.
William Upchurch, attack, Lawrenceville (N.J.) (Highlights)
Upchurch plays right down the road from his older brother, Mick, a Princeton defenseman, but he's a totally different player. The high-academic lefty is very crafty around the goal and excels as a finisher, but he's put in significant work into his dodging, and it's paying off. He's been a mainstay on the stat sheet for the Big Red and is primed for a huge senior campaign under new coach Jon Posner.
2022
Top Players
Sean Jordan, LSM, Saint Andrew's (Fla.) (Highlights) NLF No. 50 '22
How good can Jordan be? Well, funny you ask…
"I think he's up there with (SweetLax alum and Virginia All-American) Jared Conners as maybe the best pole we've ever had," SweetLax director Kevin Martin said.
It's lofty, but it's far from crazy. The big (6-1, 200 pounds) lefty has terrific feet and a nasty, mean disposition on the field, and he's also constantly finding the back of the net in transition. He makes sure that every check hurts and he's terrific off the ground.
Luke Pisani, midfield, Benjamin (Fla.) (Highlights)
Boasting prototypical size at 6-1, 185 pounds, the former attackman has acquitted himself well at his new home out of the midfield. He's an excellent north-south dodger with terrific vision who's always looking to feed, and on the other end, he can clamp down on an opponent in a hurry.
Gunnar Schwarz, goalie, Saint Andrew's (Fla.)
While we're on the topic of big-time comparisons, Martin thinks that Schwarz is a younger version of SweetLax product and Maryland starter Logan McNaney, who needed all of five games to seize the Terps' starting job as a freshman. Schwarz isn't the biggest goalie, but he makes up for it with an uncanny to stop shots and make hard saves look like light work. He's pinpoint precise on his outlets, too.
George Wandoff, defense, Oxbridge (Fla.)
Tall, big and rangy, Wandoff looks the part of a No. 1 defenseman and plays a quiet, effective game where you won't notice him a ton until you see that his assignment hasn't made an impact. Very good off the ground, he's another transition threat for SweetLax.
Mana Wilhelm, attack, Creekside (Fla.) 
Much like Ricky Bobby, Wilhelm wants to go fast. Real fast. His first-step explosiveness is in the one percent of the '22 class, and the Hawaii native has also learned how to diversify his game as a better feeder to go along with his great dodging ability.