When we eventually get the summer started, the class of 2022 will officially be on the clock.
The '22s lost their sophomore campaigns and the start of the summer to the coronavirus, but once they get back on the field, watch out for an incredibly skilled and deep group across the country.
Want to know which players are expected to be the cream of the crop? You've come to the right place. Buoyed by the 13 best clubs in the country as its founders and affiliate members, the National Lacrosse Federation is home to the top players in the nation. Every game at an NLF event is a knock-'em-down, drag-'em-out affair and most come down to the wire. Of the seven playoff games at the 2019 '22 National Championships at UMass, four were one-goal games and one was a one-goal game, with the semifinals and final being decided by a goal, including a semifinal overtime win from Leading Edge and an overtime title win by Long Island Express Channy. 
The defending champions will put their crown on the line later this summer, and they were well represented in our latest top 60 player rankings with three players in the top 14 (Joey Terenzi, Charles Balsamo and Dillon Magee). Long Island rival Joey Spallina of Team 91 Smash maintained his perch at the top of the rankings – click here to see why – while the Prime Time duo of Henry Caponiti and Charlie Johnson rounded out the top five.
There are way more than 60 exceptional players in the class, though, so we've compiled an honorable mention list to go with it. As a reminder, players must play in an NLF event as a team or an individual to be considered for the NLF rankings. CLICK HERE to read the latest NLF summer updates with regard to the coronavirus.
Comments asking about why a certain player isn't ranked high enough are fine. Comments disparaging any players for any reason are absolutely not fine and will be immediately deleted. "Why is Joe Smith not ranked?" is OK. "Why is Tom Simpson ranked over Joe Smith when Tom Simpson is the worst player in the history of lacrosse?" is not.
Class of 2022 Honorable Mention
June 2020
George Acton, LSM, St. Mary's (Md.) / Annapolis Hawks
Aidan Aikins, attack, Salisbury (Conn.) / SweetLax Florida
Christian Alacqua, midfield, Chaminade (N.Y.) / Long Island Express Channy
Josh Arneson, defense, Holly Springs (N.C.) / Team 91 Carolina (Highlights)
John Aurandt, attack, Brighton (Mich.) / Juiced Cherries
Lucas Baehr, midfield, McDonogh (Md.) / Crabs (Highlights)
Jake Bair, midfield, St. Paul's (Md.) / Team 91 Maryland (Highlights)
Kevin Barrett, goalie, St. Anthony's (N.Y.) / Team 91 Smash (Highlights)
Anthony Bartolotto, midfield, Miller Place (N.Y.) / United (Highlights)
Kevin Berutich, attack, Cathedral (Ind.) / Midwest Express
Zachary Bleil, midfield, Hopkins (Conn.) / Express North (Highlights)
Christian Bockelmann, attack, Rumson Fair Haven (N.J.) / Leading Edge
Charlie Box, midfield, Marple Newtown (Pa.) / Mesa (Highlights)
Blake Boyd, faceoff midfield, St. John's (D.C.) / Annapolis Hawks (Highlights)
Lee Butler, attack, Walton (Ga.) / Thunder LB3 (Highlights)
Cullen Brown, defense, Landon (Md.) / DC Express (Highlights)
Brooks Byrnes, defense, Wooster (Conn.) / Prime Time (Highlights)
Matt Byrnes, attack, Chaminade (N.Y.) / Long Island Express Channy (Highlights)
Chuck Cacciutti, goalie, Haverford School (Pa.) / Mesa (Highlights)
Colin Campbell, midfield, Cape Elizabeth (Me.) / New Hampshire Tomahawks (Highlights)
Collin Campbell, attack, Sanford (Del.) / Team 91 Maryland (Highlights)
Hudson Carter, midfield, Blessed Trinity (Ga.) / Thunder LB3 (Highlights)
Lucca Casagrande, defense, Milton (Mass.) / Laxachusetts
Jack Cascadden, faceoff midfield, Garden City / Long Island Express Channy
Gabriel Chinitz, defense, Staples (Conn.) / Express North (Highlights)
Ryan Colsey, attack, Ridgefield (Conn.) / Eclipse (Highlights)
Sam Cooper, goalie, Santa Fe (Calif.) / West Coast Starz (Highlights)
Grant Crossley, goalie, Notre Dame of Elmira (N.Y.) / SweetLax Upstate (Highlights)
Tripp Didden, defense, Deerfield (Mass.) / Leading Edge
Eliot Dubick, attack, Churchill (Md.) / DC Express (Highlights)
Jake East, midfield, Agoura (Calif.) / West Coast Starz
Mac Eldridge, faceoff midfield, Georgetown Prep (Md.) / DC Express (Highlights)
David Evanchick, defense, Darien (Conn.) / Eclipse (Highlights)
Paul Garza, midfield, St. John's (D.C.) / Annapolis Hawks (Highlights)
Jake Gilbert, attack, Xaverian (Mass.) / Laxachusetts (Highlights)
Tom Goguen, LSM, Belmont Hill (Mass.) / Fighting Clams (Highlights)
Connor Guerrero, LSM, San Clemente (Calif.) / Crabs (Highlights)
Luke Haley, midfield, Newsome (Fla.) / SweetLax Florida (Highlights)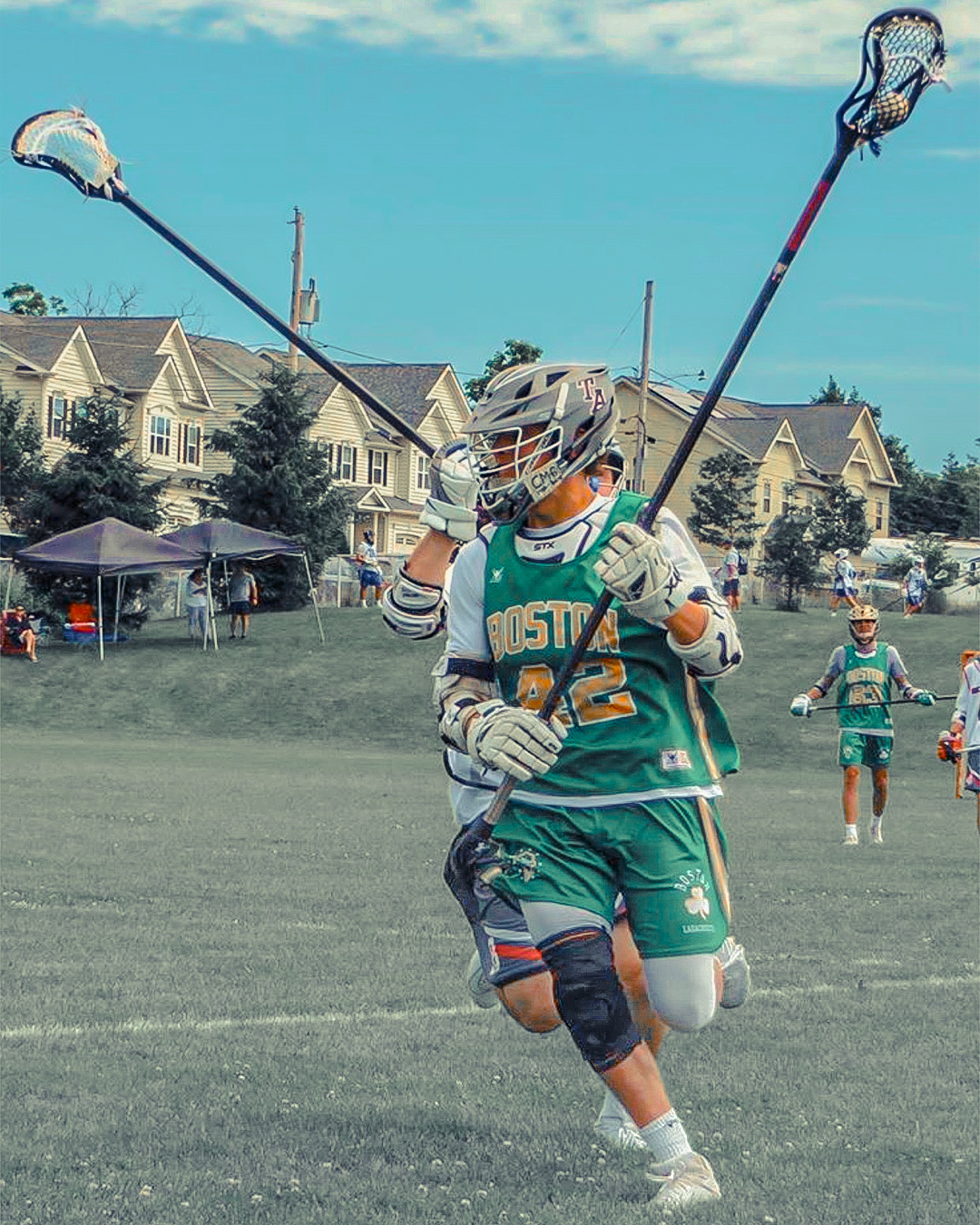 Griffin Hough, LSM, Tabor (Mass.) / Laxachusetts (Highlights)
Eli Huggins, defense, Episcopal of Dallas (Texas) / Crabs
Curren Johnsen, attack, Bellport (N.Y.) / United (Highlights)
Andrew Kelly, attack, La Salle (Pa.) / Big 4 HHH (Highlights)
Nolan Knies, LSM, Hamilton Southeastern (Ind.) / Midwest Express
Jimmy Kohr, attack, Central York (Pa.) / Team 91 Maryland (Highlights)
Quinn Krammer, midfield, Lake Washington (Wash.) / West Coast Starz
Coleman Kraske, faceoff midfield, Wakefield (N.C.) / Team 91 Carolina (Highlights)
Tristan Lenard, goalie, Patriot (Va.) / MadLax Capital
Gavin Levay, defense, Paul VI (Va.) / MadLax Capital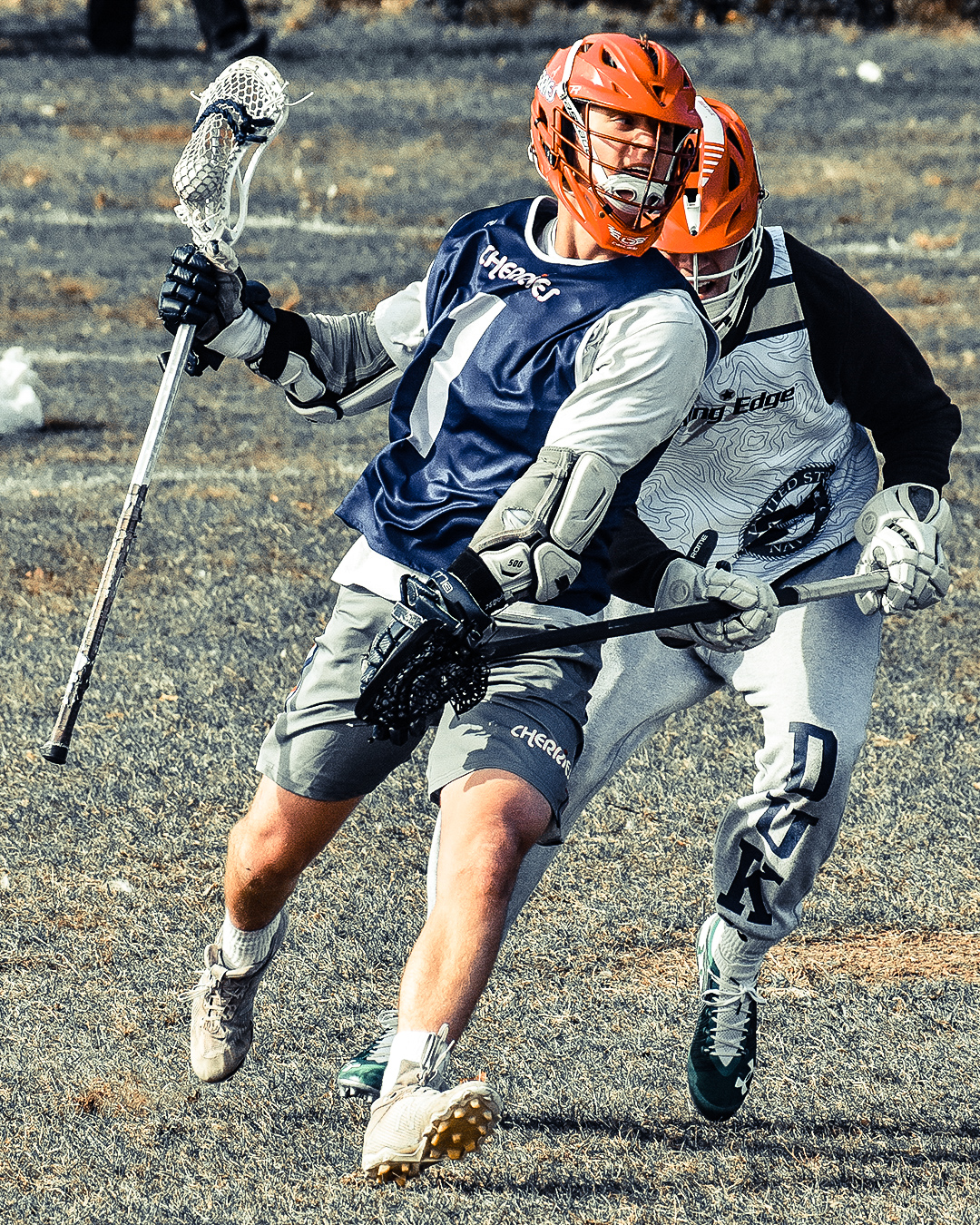 Bo Lockwood, Hartland (Mich.) / Juiced Cherries (Highlights)
Tommy Lubin, goalie, Calvert Hall (Md.) / Crabs (Highlights)
Ryan Lyngklip, defense, Detroit Country Day (Mich.) / Juiced Cherries (Highlights)
Scot Mackie, faceoff midfield, Iona Prep (N.Y.) / Express North (Highlights)
Will Maheras, attack, Loyola (Ill.) / Midwest Express
Tyler Marmo, attack, Avon Old Farms (Conn.) / Leading Edge (Highlights)
Tim McNamara, goalie, Tabor (Mass.) / Laxachusetts (Highlights)
Max McCarthy, defense, St. Anthony's (N.Y.) / Long Island Express Channy
Nathan Nicholas, midfield, Apex (N.C.) / Team 91 Carolina (Highlights)
Ryan O'Connor, LSM, Springfield (Pa.) / Big 4 HHH (Highlights)
Jack Pilling, midfield, La Salle (Pa.) / Big 4 HHH (Highlights)
Michael Popik, defense, Phillips Exeter (N.H.) / New Hampshire Tomahawks
Zak Oehlerking, attack, Landon (Md.) / MadLax Capital (Highlights)
Chad Palumbo, attack, Noble and Greenough (Mass.) / Fighting Clams (Highlights)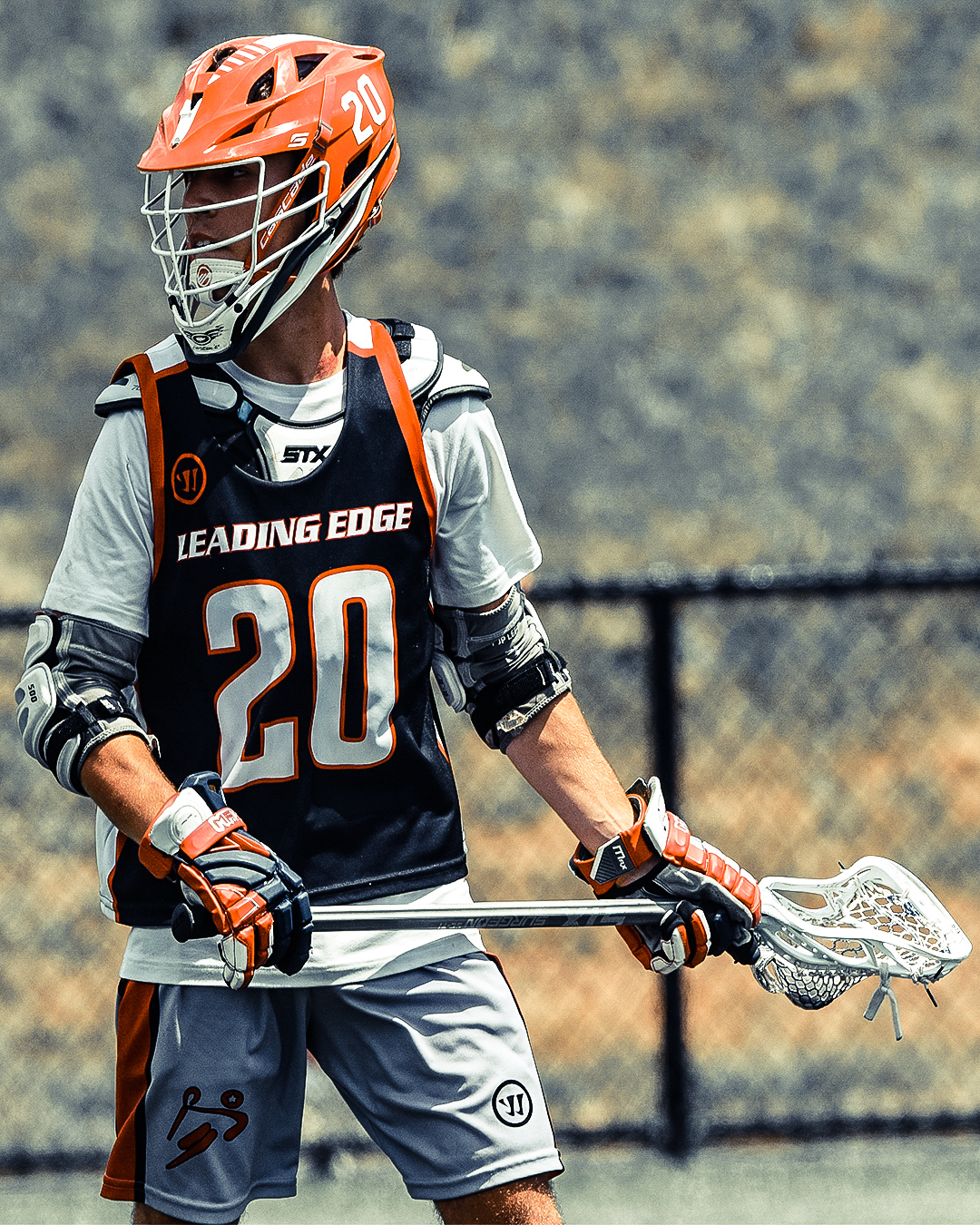 Hunter Sancetta, midfield, Seton Hall Prep (N.J.) / Leading Edge (Highlights)
Jack Sandrib, defense, Northport (N.Y.) / Team 91 Smash
Dean Scalamandre, midfield, Council Rock North (Pa.) / Big 4 HHH (Highlights)
Tye Scott, attack, Salisbury (Conn.) / SweetLax Upstate
Tate Seeman, defense, Noble and Greenough (Mass.) / Fighting Clams (Highlights)
Denton Shamburger, defense, Westminster (Ga.) / Thunder LB3 (Highlights)
Jake Sommer, defense, Wilton (Conn.) / Prime Time (Highlights)
Ben Spinelli, midfield, Taft (Conn.) / SweetLax Upstate (Highlights)
Ryan Splaine, defense, Gonzaga (D.C.) / DC Express (Highlights)
Cardin Stoller, goalie, Boys' Latin (Md.) / Team 91 Maryland (Highlights)
Ryan Sullivan, defense, Westlake (Calif.) / West Coast Starz (Highlights)
Hunter Taylor, goalie, Landon (Md.) / DC Express (Highlights)
Jack Taylor, midfield, Lawrence (Mass.) / Fighting Clams (Highlights)
Trey Taylor, defense, Taft (Conn.) / SweetLax Florida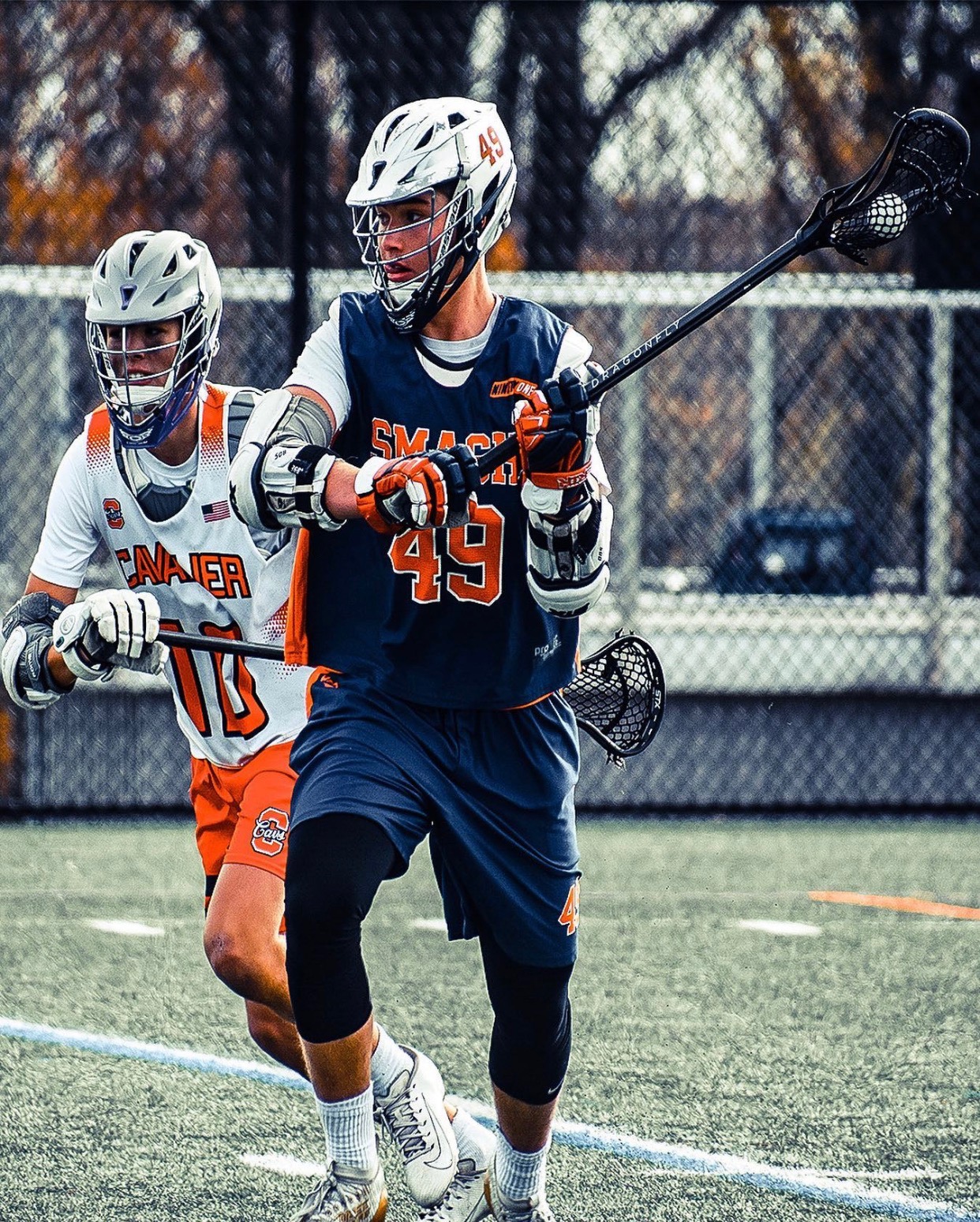 Brady West, midfield, South Side (N.Y.) / Team 91 Smash (Highlights)
Landon Whitney, goalie, Starr's Mill (Ga.) / Thunder LB3 (Highlights)
Tyler Wishart, attack, John Jay (N.Y.) / Prime Time
Mana Wilhelm, attack, Creekside (Fla.) / SweetLax Florida