Follow the NLF on Instagram, Twitter, YouTube and Facebook.
Ed. note: This story first appeared on Leading Edge's website.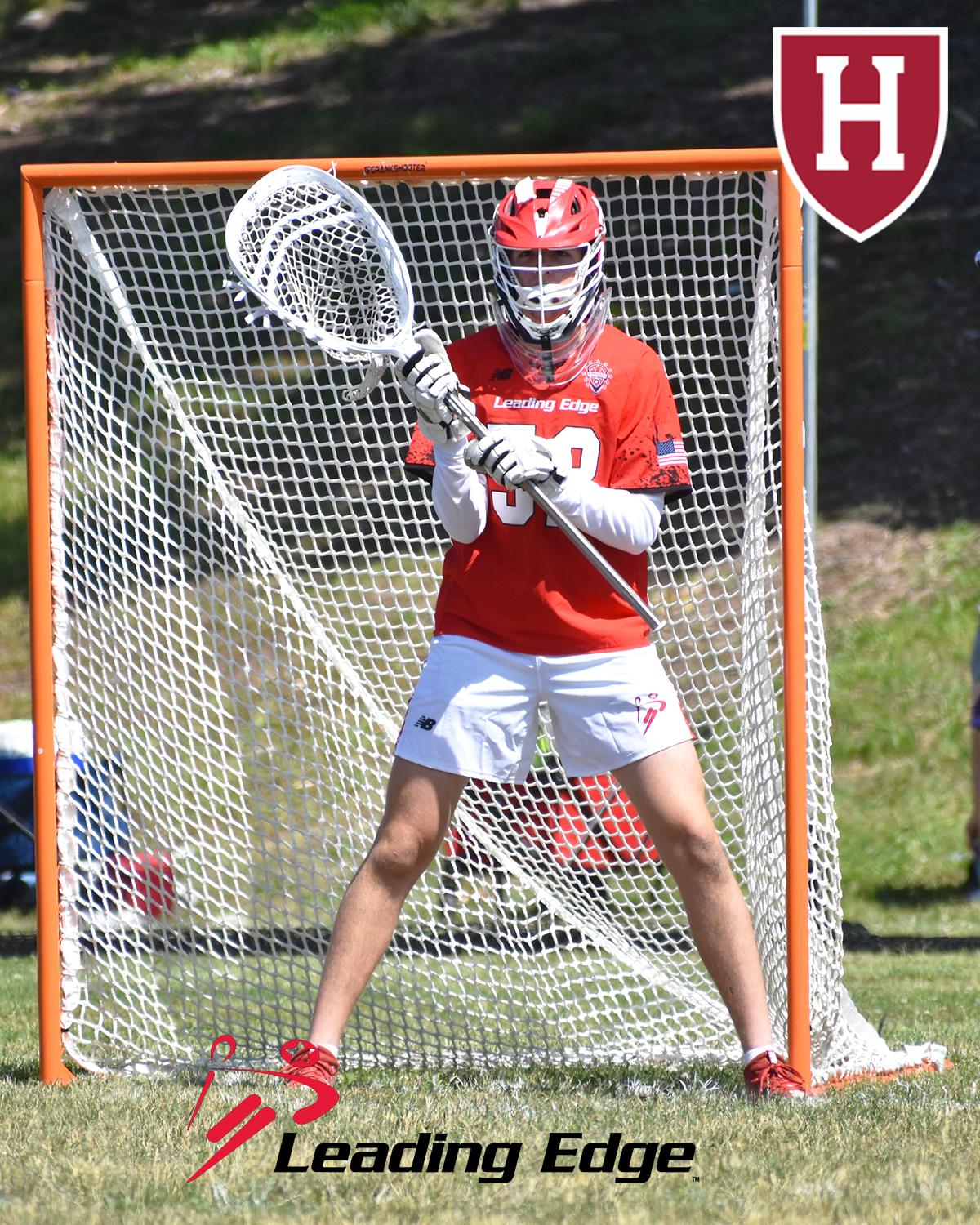 Graham Stevens found himself on the wrong side of an overtime winner a couple of times this summer.
In his first full year on the Leading Edge 2024 team, the Pingry goalie just happened to have bad luck and found himself giving up a couple of overtime tallies. Unlike most people, though, Stevens looked at it as a positive and something to build on.
"When you play for Leading Edge, you get to play in the NLF events. You play at CrabFeast. You're playing against the best teams and the best players," Stevens said. "There were times early in the summer where I gave up three or four overtime goals, but I made a lot of saves in big moments. Playing that incredible schedule helps you learn in those pressure situations and it helps you get comfortable with them."
Five-Star Stopper
Fast forward to Sept. 1, and everyone wanted the guy who'd proven himself in big-money situations. That first date where coaches can contact high school juniors can be overwhelming, particularly for the highest-end recruits. Stevens earned the No. 10 spot in the latest NLF '24 rankings. Add his elite academics to the mix, and Stevens was a priority for, well, everyone.
"On Sept. 1, I got probably 15 or 20 calls," Stevens said. "(Leading Edge director) Coach (Chris) Roy is big on taking every call, even if you probably aren't going to a school. It's good to hear calls and write things done. I was always kind of set on the Ivies and other high-academic schools."
It didn't take long for Stevens to figure out exactly where he wanted to be. He'd already been to a prospect day at Harvard in July. Stevens came away from it with the Crimson at the top of his list. When he went back for his visit last week, he didn't feel any pressure to commit. An hour later, there was no doubt in his mind that the Crimson were for him.
"Going into it, I felt like Harvard was definitely the one," Stevens said. "I knew I could take my time, but when I spoke to my dad, I asked him, 'if I love it, would you mind if I committed?' He said he was fine with it. After being there for an hour, I just said, 'this is the place. This is where my next four years are going to be.'"
Crimson It Is
Stevens committed to the admissions process at Harvard. He's the second Leading Edge '24 to commit after defenseman and NLF No. 54 '24 Michael Marshall (Westfield / Cornell). They were joined in the committed ranks shortly thereafter by attackman Ryan Martin (Christian Brothers / Villanova). Stevens is only the third Leading Edge alumnus to choose the Crimson after '15 Jonathan Butler (Pingry) and '14 J.T. Palladino (Ridge).
"I went to their prospect day and loved the coaches and loved how it was run," said Stevens, who emerged as a sophomore starter and stopped 69 percent of shots for an excellent Pingry team. "I knew that my visit was going to be good, but when I met the guys on the team, they all made me feel like I was at home and like I was so welcome. Every one of them were amazing, and that was one of the big things that pushed me over the edge for Harvard."
Something Special in Cambridge
Roy has seen some incredible goalies come through the Leading Edge program. Recently, it's been alums like two-time first-team All-American Owen McElroy (Georgetown), All-American and PLL goalie Colin Kirst, former Providence multi-year starter Toby Burgdorf and Villanova multi-year starter Will Vitton who have helped stake the claim that there's no better club that produces better goalies.
Roy will tell you that Stevens is right there with all of those guys.
"Graham is as good as anyone we've had come through this program," Roy said. "He came over to us last year with so much potential and natural ability, and he's put in the work to establish himself as the premier goalie in the class. He has made an incredible number of jaw-dropping saves. He's bailed us out of some tough spots by standing on his head. You bring his ability in the cage together with his amazing academics and who he is as a person, and it's safe to say that (Harvard head coach) Gerry Byrne has a great one on his hands."
It's safe to say that Stevens emerged just fine from that pressure.