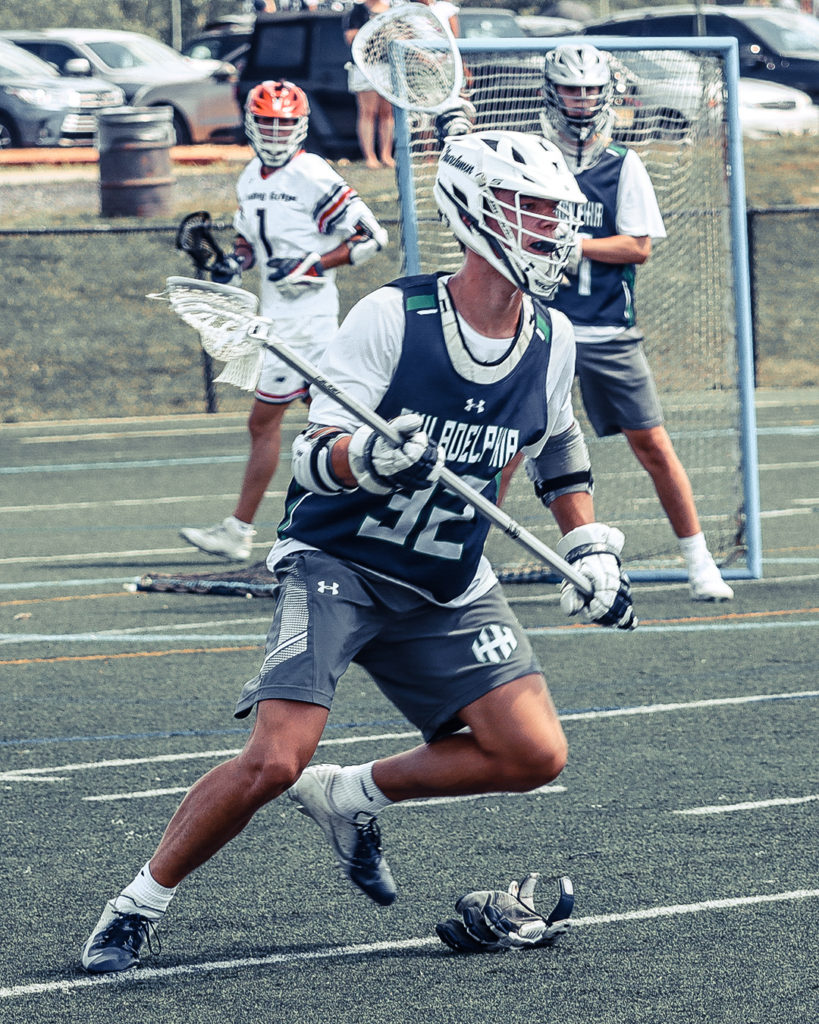 Follow the NLF on Instagram, Twitter, YouTube and Facebook.
The NLF Summer Kickoff takes place Monday-Wednesday at the Kirkwood Soccer Complex. We're taking a look at all of the 2021 and 2022 teams that will be in attendance.
2021
Top Commits
Evan Bullotta, defense, Central Bucks East (Pa.) (Highlights) NLF No. 18 '21
Reilly Dugan, midfield, Episcopal Academy (Pa.) (Highlights)
Matt Fritz, faceoff midfield, Wissahickon (Pa.) (Highlights)
Mason Lazasz, midfield, La Salle (Pa.) (Highlights) NLF No. 23 '21
Luke Walstrum, attack, Council Rock North (Pa.) (Highlights) NLF No. 41 '21
Top Uncommitted Players
Tyler Guzik, goalie, Springside Chestnut Hill (Pa.) (Highlights)
Guzik has a big frame that he pairs with the ability to stay even-keeled throughout good and bad plays, Guzik is a technically sound keeper that's coached by Hall of Fame goalie Brian Dougherty at SCH, and he has a penchant for coming away with big saves.
Mason Lenart, midfield, Wilson (Pa.)
The quintessential two-way midfielder, Lenart brings a scrappy style and a football background to the table, and he excels as a blue-collar guy who can get going in transition, take faceoff wings and toss in the occasional goal.
Grant Pierce, LSM/defense, Radnor (Pa.) (Highlights)
As noted in this week's recap of Pierce's performance at the Crabs Play Day, there aren't many better uncommitted players than the Raider pole. A tall, rangy lefty with a motor that doesn't stop, he's an extremely athletic LSM who's tremendous between the lines and isn't shy about pulling up and letting it fly.
2022
Top Players
Max Busenkell, midfield, Garnet Valley (Pa.) (Highlights) NLF No. 13 '22
A dynamic midfielder with the ability to burn defenses either lefty or righty, Busenkell is an all-around threat that's going to be highly sought-after on Sept. 1. There are a lot of similarities to fellow Garnet Valley product and Virginia All-American Matt Moore for good reason, and Busenkell, who was a second-team all-Central League pick as a freshman, has that kind of potential as a guy who can score or feed.
Andrew Kelly, attack, La Salle (Pa.)
A two-handed quarterback of the offense, Kelly is equally adept at scoring as he is at dishing the rock to open teammates. Kelly was slotted to start for defending PIAA champion La Salle as a sophomore, which is somewhat of a rarity, but it's an indicator that he can be the next elite attackman out of the Explorers' program. He also comes in for a lot of praise for his relentlessness and willingness to ride the ball back.
Chuck Kuczynski, defense, Allentown Central Catholic (Pa.) (Highlights) NLF No. 30 '22
The aggressive lefty type that seems to be coveted by every college coach, Kuczynski is very physical and aggressive and is always parked right on attackmen's gloves. He'll press all the way out if he has to, and he does a really nice job of disrupting the offensive flow. He's repeatedly shown the ability to take the ball away, too.
Matt McCarthy, defense, Episcopal Academy (Pa.) NLF No. 38 '22
Four-year starters, especially on defense, at a school like EA are very rare, but McCarthy is on that trajectory. Guys his size shouldn't be able to move that well and keep pace with smaller, shiftier attackmen, but McCarthy can handle any kind of offensive threat. Good on ball and great off ball, he's got vast untapped potential.
Ryan O'Connor, LSM, Springfield (Pa.) (Highlights)
O'Connor seems primed to burst into the next NLF rankings with his size, range, athleticism and flashy stickwork. Also a hockey all-Central League selection who helped the Cougars to a championship as a defenseman, O'Connor thrives between the lines and handles the ball with a short stick's acumen. He's one of the team's top scoring threats, too, so not sliding to him in transition is not an advisable defensive strategy.