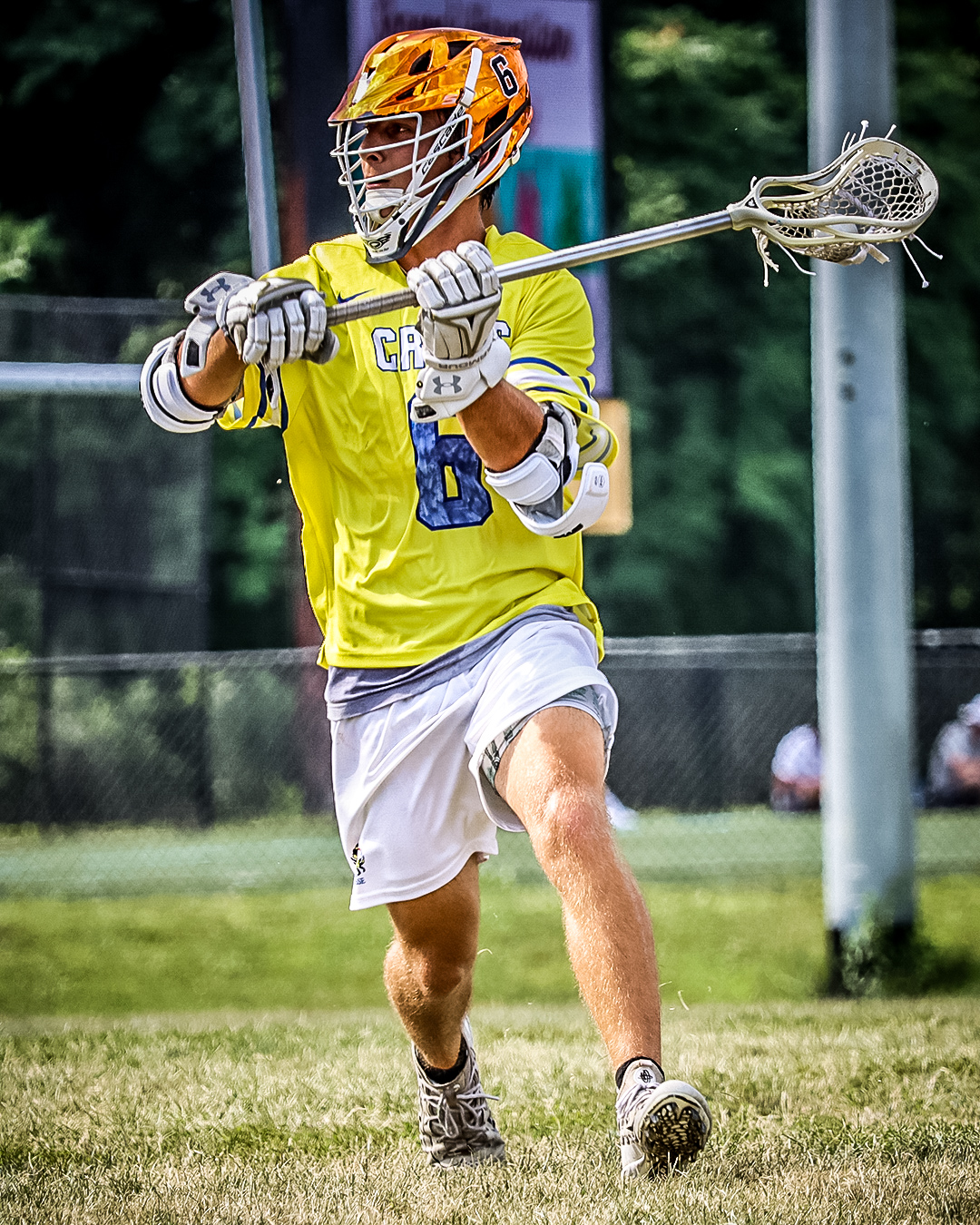 Follow the NLF on Instagram, Twitter, YouTube and Facebook.
The NLF Summer Kickoff takes place Monday-Wednesday at the Kirkwood Soccer Complex. We're taking a look at all of the 2021 and 2022 teams that will be in attendance.
2021
Top Commits 
Jared Chenoy, faceoff midfield, St. Thomas Aquinas (Fla.) / Richmond. 
Garrett Glatz, attack, Boys' Latin (Md.) / Navy. NLF No. 39 '21 
AJ Hernandez, defense/LSM, Boys' Latin (Md.) / Navy. NLF No. 16 '21 
Ethan Long, midfield, Calvert Hall (Md.) / Penn State. NLF No. 34 '21 
Henry Tolker, attack, Loyola Blakefield (Md.) / Navy (Highlights)
Top Uncommitted Players 
Andrew Calvert, defense, Archbishop Spalding (Md.) (Highlights)
A linemate of goalie Jake Oliver's (see below) at Archbishop Spalding, Calvert is a quiet cover guy just finds a way to get the job done without being flashy. He has decent size and moves well and does a great job of blanketing his man without much fanfare.
Connor McMahon, midfield, Georgetown Prep (Md.) (Highlights)
A high-academic midfielder, McMahon is excellent on ground balls, particularly on the faceoff wings. He does a great job on the defensive end and can toss in a goal if left alone.
Jake Oliver, goalie, Archbishop Spalding (Md.) (Highlights)
One of the best uncommitted goalies in the country, Oliver is a 4.0 student and also runs the defensive show for the Crabs with his communication skills. He's also lauded for being a great team culture guy, and it wouldn't surprise anyone to see him become a captain at whatever program he ends up at.
2022
Top Players 
Hugh Brown, midfield, McDonogh (Md.) (Highlights) NLF No. 58 '22
Brown's always been able to shoot as hard as almost anyone, but he's become significantly more accurate with his shot. He's still able to make the radar gun sweat a little bit, and he's a still a problem for teams in transition. Giving him time and space is asking for a goal against, plus Brown is a very willing defender.
Nicky Brown, attack, Boys' Latin (Md.)
Brown's confidence continues to soar after some strong early games, and it's clear that it's had an impact on his game. He's very good around the cage, using slickness and craftiness to create separation and finish, and he's been carrying the ball more, allowing him to blossom as a well-rounded attackman.
Matt McMillen, midfield, McDonogh (Md.) (Highlights) NLF No. 12 '22 
Physically looking the part of a major midfield recruit, McMillen is a smart, strong dodger who's really good at drawing a slide and finding the open man for an assist or hockey assist. He has poise and composure for days with the ball in his stick and has the shooting stroke to make defenses pay from wherever.
Luke Rhoa, midfield, St. John's (D.C.) (Highlights) NLF No. 34 '22
If you need a zone-busting midfield shooter, Rhoa's your guy. The D.C. product can absolutely let it fly with good shooting mechanics, and he also does a nice job of getting down the alley and altering his shooting planes. He has a good IQ and a knack for making little plays.
Anthony Wilson, goalie, McDonogh (Md.) (Highlights)
Wilson has seen his stock trend upwards this summer with his consistent play. A tall, put-together keeper with quick hands, he's usually good for a big save or two in tight every game and he's good at using his size to cut down shooters' angles. You'll rarely find him guessing on shots, too.