Follow the NLF on Instagram, Twitter, YouTube and Facebook. CLICK HERE to read about NLF at IMG 2024 All-Star Game standouts. CLICK HERE to watch 2023 All-Star Game highlights. CLICK HERE to watch 2024 All-Star Game highlights. 
Every position group at the NLF Futures at IMG is always littered with future All-Americans with so many players being the best guys on their club and high school teams.
Even by those lofty standards, the class of 2024 goalies at this year's event at IMG Academy were ludicrous. Preposterous. Phenomenal. Amazing. There were four spots available in the All-Star Game, yet there were close to double-digit goalies who had a great case to be in the game.
John Fisher was one of the elite stoppers that didn't quite make it. The Battlefield (Va.) keeper from the Crabs and VLC was a force on Sunday but narrowly missed out. It wasn't an indictment on his game. Rather, it spoke volumes to the strength of the position at the event.
MVP
Unfazed, Fisher merely went out and got the biggest prize of the weekend. He backstopped Team 4 to a championship via a 6-3 win in the final and was the biggest reason why his squad pulled out the win. After giving up goals to Sean Crogan and Chase Robertson (more info on both below) to yield an early 2-0 deficit, he was perfect until the final minute of the game before Tim Shannehan (Fairfield Prep, Conn. / Eclipse) beat him. In between, Fisher robbed Team 7 time after time to collect tournament MVP honors. He knew early on that his team had a chance to take home top honors.
"I think from the start, I knew," Fisher said. "We were doing 6-on-6s with other teams and I don't think we got scored on and we scored every time. I think from the jump, we knew we had a chance."
It helps when you've got a guy like Fisher in the cage. The only goalie for the team, he was phenomenal throughout and nearly impenetrable on low shots. He had an incredible sequence in the finale where he stopped a pair of shots in tight, the second of which looked like a sure goal. The presumed starter at Battlefield this spring also an asset in the clearing game out of the cage and can push the rock upfield in a hurry.
"(On that sequence) It was two doorstep saves in a row. I made the first one, gave up a rebound – it went off my shoulder – I didn't know where the ball was and one of my poles said it's right in front. Looked in front, saw the shot and just, 'read 'em, beat 'em,'" Fisher said. "I think I'm more of a traditional goalie, but I like to get out and run around a bit."
Stevens Steals the Show
If Fisher hadn't been so good and Team 7 had come away with a title, Graham Stevens would have been the runaway pick for MVP. The Pingry (N.J.) goalie in his first year with NLF founding member Leading Edge was brilliant in goal throughout the tournament. He highlights his performance with a 10-save, one-goal against half in the All-Star Game where he left shooters wondering if it was impossible to score on him.
"It was awesome. My team was really good and I thought the goalies overall were great. It was great competition," Stevens said. "I'm a big kid. I try to get low and I think I'm better low than I am high, which is interesting."
Stevens has seen his game take monumental leaps already since coming over to Leading Edge. Part of that is the competition that he sees both when he's wearing New Jersey's finest's red uniforms, as well as the caliber of shooters that he saw in his first trip to IMG.
"It's been awesome. Coach (Chris) Roy and the entire Leading Edge staff have been awesome. Competition-wise, it's just ridiculous. You see the schedule and it's, like, Eclipse, SweetLax, every week. It's crazy. I'd say it's 100 percent helped me."
NLF at IMG 2024 Standouts
Nate Austin-Johnstone, attack, Thayer (Mass.) / Laxachusetts
Austin-Johnstone has bounced back and forth between attack and midfield, and that's evident in how he attacks the cage. He's comfortable dodging from up top and the wings, and it's awfully tough to stop his 200+ pound-frame when he gets going downhill. Austin-Johnstone has very thick legs and can run through just about anyone when he decides to move. He's got surprisingly nimble feet for a guy his size, but that can sometimes be a deterrent when he tries to get too fancy. There were a few times where he showed off his sky-high potential by putting his foot in the ground, got going downhill and ripping home some well-placed shots.
Kyle Bilello, midfield, St. Anthony's (N.Y.) / LI Express

Athletically a cut above most players every time he steps on the field, Bilello is extremely quick and shifty. He's a very tough cover in open space and understands how to get to where he wants to go. Bilello's not overly big, but he's a willing participant on the defensive end and runs by guys with ease in transition. He showed off some offensive chops and toughness, too, like when he had a nifty inside roll goal in the championship game.
Overtime was Colsey time. The Eclipse offensive dynamo banged out the far top corner in the first 3v3 Braveheart of the day, then capped off the All-Star Game 3v3 Braveheart with a righty transition goal. The lefty is a versatile threat who tore apart short-sticks all weekend long. There were times where he struggled to get his looks when matched up against poles, but his body of work indicates that it was a temporary hiccup. He's so athletic and shifty, and once you project him to be 6-2 or so like his dad, Hall of Famer Roy Colsey and his brother, NLF No. 39 '22 Ryan Colsey (Virginia), you've got the makings of a very special collegiate player. Colsey's definitely not shy about letting it fly – he'll also go righty coming down the alley – and he's one of the most – THE most? – versatile offensive players in the class.
As alluded to in the All-Star Game standouts story, Crogan will inevitably draw comparisons to his older brother, '22 Georgetown signee Pat Crogan. Despite that, there are some differences between the two at this age. Pat was more known for his defensive and transition work at the time – he's since significantly rounded out his game – but Sean is more advanced offensively at the same age. The younger Crogan is very shifty and often leaves D-mids in a pretzel if they're covering him 1v1. He's got some pop to his shot, both as a righty or lefty, and often doesn't need much time and room to shoot. He also has his older brother's toughness and grit, traits that will undoubtedly endear him to college coaches.
Brayden Ferguson, goalie, Bullis (Md.) / MadLax
Like John Fisher, Ferguson got caught in the wash of having so many talented goalies with only four spots available in the All-Star Game. A well-established presence in the cage for one of the better '24 teams in the country, he turned in a very solid weekend. Ferguson's not overly big, but he diagnoses plays a step ahead and is very smooth in the cage. He rarely got beat by soft goals, cleared well and came up with some impressive stops throughout.
Ford is such an interesting player to watch because of his ability to fill a variety of roles. His team struggled offensively, so there were a couple of instances where he vacated his preferred spot at X and came out of the box to dodge downhill. He has to improve his foot speed, but wherever he dodges from, he does so to find an open man. The 6-2 Ford has a big frame that allows him to create some room, and once he does, he's excellent at finding an open teammate. Ford understands the game at a high level, and it'll be interesting to see what kind of role he plays as a sophomore for defending MIAA champion Boys' Latin.
Peyton Fox, defense, Belmont Hill (Mass.) / Laxachusetts
Fox is an established presence on the back line for Laxachusetts, a program that has consistently produced high-level defensemen. He's got the size to match up with bigger attackmen, as well as the tenacity and sandpaper in his game. Fox thinks the game a step faster than most, quickly diagnosing where plays are going before they happen. He sets up his checks well and lands a lot of them, and he slid well and did an excellent job of playing team defense.
NLF at IMG's reigning Rock, Paper, Scissors champion, Hagen continues to cement his reputation as one of the class' top goalies. He might even the best pure '24 ball stopper, something that he showed yet again at IMG. Hagen isn't overly tall, but he's a well-built goalie who's excellent at positioning himself in the right spot and rarely yields a second chance. His saves are clean and he makes good passes in the clearing game. On the inside track to start at noted goalie factory and Connecticut public power Darien as a sophomore, he'll have to clean up his play out of the cage as more teams are likely to apply pressure on him when he ventures out. Despite that, he's an elite stopper, and stopping the ball is generally of mild importance to a goalie.
From a pure skill level, Hausmann might be the most talented offensive midfielder in the class. He makes everything look so easy, his tall frame lends itself to adding the necessary bulk to compete at the next level, and he's got the stickwork and scoring ability to take over any game. Hausmann had a couple of very impressive clears where he flashed his athleticism and speed. Defensively, the ability is there, and if he can up his intensity on a consistent basis, he could be the best all-around midfielder in the class.
There's not a whole lot that this kid can't do. From a pure coverage standpoint, Peter Laake might be the best defenseman in the class. From a do-it-all viewpoint, though, it's tough to not be enamored with Hublitz. He has elite size, he moves extremely well and showed throughout the weekend that he could do everything.
Announced as the first five-star in the class at IMG, Hublitz covers well and attackmen figured out pretty quickly that this wasn't the matchup to target. He also slid well, caused turnovers, grabbed ground balls and even tossed in a goal in the All-Star Game against Eclipse teammate Carter Hagen. There were a few "wow' plays every game with Hublitz, and his ability to make an impact in so many different ways separate him as an elite player.
It was different to watch Kenney in a showcase environment after seeing him excel for Laxachusetts at the NLF Fall Invitational. He definitely gambled a lot more at IMG to varying results. When he hits on his gambles, though, it makes everyone stand up and take notice. A 6-2, 180-pound lefty who's a stay-at-home hockey defenseman – "I just like to hit people in hockey" – Kenney is the guy you want patrolling the middle of the field.
Need the ball late? Press out on everyone and let him cook. Chances are good that he'll get it for you. He was constantly knocking the ball out and snatching it off the carpet. On a team that didn't have a faceoff middie, Kenney was often mixing it up at the stripe. He even won the 3v3 Braveheart faceoff for his team, but also went for an over-the-head check that missed on Colsey on the game-winner. Good news: there isn't a whole lot of 3v3 played in non-showcase games, so there won't be that much space for others to work with. If he can reign in his riverboat gambler tendencies just a little, he could be as good as any LSM in this class.
Go somewhere else.
Attackmen dodging Laake met a pretty predictable fate nearly every time, mostly failing to get to the same zip code as the net. Laake is very powerful and has an extremely strong lower body, so he just stays low and can't be pushed off of his base. His stick is always in the right spot, he can match feet with anyone and he also did a great job of getting the ball and moving upfield in transition.
Laake earned his five stars with aplomb and he'll be part of a nasty Loyola defense this spring that also includes NLF No. 9 '22 Billy Dwan (Syracuse) and high-level Maryland commit AJ Larkin.
"I'm definitely more fundamental," Laake said. "I don't throw a lot of checks. I'd rather play position defense."
Laake also has the wildest back story of the '24 class. He took a shot to the chest in a game this spring and went into cardiac arrest, and technically died when his heart stopped. He was fortunately brought back to life thanks to a doctor who was at the game, as well as an AED. It's crazy to think that he was able to overcome that and not only come back to the field, but be such a dominant force.
"It wasn't long at all. It was only a couple of weeks. The whole time, I was just thinking of coming back. It was difficult to get back," Laake said. "I had a little bit of jitters and when someone's shooting, I get a little frightened some times. But it's definitely been a blast to come back. I think I've learned more and gotten better since then."
Luke Macaluso, attack, Culver (Ind.) / Team 91 Maryland
Macaluso started at Culver as a freshman, a downright ludicrous accomplishment. The Chicago-area native missed out on the final day of play because he had to head back to Culver, but he left an impression on Sunday. An excellent scorer who thrives when dodging from X, he can absolutely let it fly with power and precision. He's not big, so he'll need to add size, but Macaluso is very crafty and dissects the game at a high level.
Moon is a legitimate midfielder who also happens to be really good at winning faceoffs. He had multi-goal games – plural – including one where he pocketed a hat trick. He's outstanding at pushing the pace off the win and he'll make you pay every time if you don't slide to him on the fast break. Moon has elite stick skills for the position and he escapes pressure well. He claimed five of seven faceoffs in the All-Star Game, too.
Chase Picard, midfield, Holderness (N.H.) / 4Leaf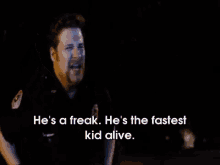 The fastest player between the boxes and it's debatable that there was anyone close. Let Picard get the ball and take a step in transition and gooooooood night, see ya later. Offensively, he dodges hard downhill and has a very hard shot on the run, one that he used to park a couple of impressive rips. Picard needs to learn to harness his speed a bit at 6v6, though, and also change speeds more effectively. Defensively, he plays very hard and is an effective SSDM who can cover very athletic midfielders.
Robert Plath, defense, Brunswick (Conn.) / Prime Time
A defenseman from Prime Time? And Brunswick? Automatically good. Let's move on.
OK, fine, here's more. Plath doesn't have the size and speed combo that other Prime Time / Brunswick studs have had in the past, but he's extremely effective in coverage and stays in attackmen's hip pockets for days. He made some nice plays off the ground and got the ball upfield in a hurry. The lefty was flying around and also communicated well with his defensive mates. He even pocketed one of the three (!) pole goals in the All-Star Game, a full-field run where he escaped a hard ride, threw a couple fakes and scored on a righty bouncer.
"This is all pretty much the best players in the country," Plath said. "It's extraordinary that they're all here."
Plath also mixed in some takeaways and helped Team 4 to a championship. Takeaways are something he looks for, and he's comfortable trying certain things.
"I like the lift," Plath said. "You can keep your position but also get in their hands and lift it up and it leaves it open for more checks."
Brady Pokorny, attack, Darien (Conn.) / Eclipse
It's preposterous that Jamie Hanford has possibly the two best lefties in the class on his team with another good one in Timmy Shannehan behind them. That means that one of them usually comes out of the box, and it's clear that it's helped round out Pokorny's game. At about 6-2, 200 pounds and coming off an outstanding freshman campaign for Darien, Pokorny is a physical mismatch, and he's got a great stick and a variety of moves to go with it.
There were times when he didn't score as much as he usually might, but he created a ton of scoring chances in a bunch of different ways. One-handed, in-tight shots, outside shots, sweeps, etc. There isn't much that Pokorny won't try. He got matched up against shorties up top a couple of times – that ended how you might expect – and he can also feed.
Tyler Quake, LSM, Brunswick (Conn.) / 2Way
Find the ball in the middle of the field and you'll see Quake near it. The LSM oftentimes looks like he's magnetically attached to the rock. Team 7 didn't have a faceoff guy, but Quake helped offset that by constantly hounding opposing faceoff middies at the stripe. He excels at taking the ball away and grabbing it off the ground. Quake loves to push transition and has the offensive skill to be a fast-break threat. He only knows how to go all out, all the time.
Spencer Reagan, faceoff midfield, Culver (Ind.) / West Coast Starz
Reagan was a consistent presence at the stripe for Team 1. He was tough to beat on the clamp, used his wings pretty well and knew where to put the ball to keep opponents off-guard. A taller faceoff middie, he did a good job of staying low to push his opponents off the ball and snatched up a bevy of nearby ground balls. He'll need to improve at tracking the ball when it goes further than five or so yards and getting to those loose balls, but the ability is there. The West Coast Star put forth a good 4-for-7 day in the All-Star Game, too.
Chase Robertson, midfield, Landon (Md.) / MadLax
Robertson had a solid start to the event, but he really ramped it up in the later games Sunday and then in Team 7's run to the championship game on Monday. He popped one down the alley in the title game. Robertson uses his tall frame to get going downhill and threatened defenses as an alley dodger, but he also worked well off-ball and showed that he's got some range to his shot.
Paul Van Bastelaar, midfield, La Salle (Pa.) / Big 4 HHH
Van Bastelaar's game continued its upward trajectory with a very strong effort at IMG. He's got good size to go with speed, agility and a good lacrosse IQ. He moves well off-ball and he's noticeably more confident with the ball in his stick than he was last summer. A second-line midfielder for a stacked Explorers program last spring, the sky's the limit for Van Bastelaar. He scored goals using a variety of release points and drew early slides pretty early on in the weekend.
Just announced as a five-star, Wills is the first lefty of the three defensemen in that class. He started as a freshman and earned All-Philadelphia Catholic League honors for La Salle, and he's likely going to run at LSM this spring for the Explorers. It's not hard to see why. He runs well, plays the game with an edge – he's also a football linebacker – and has the stick to surgically dice up attackmen or midfielders. Wills understands angles well and knows how to position himself, but he's also got the size to push his matchup around. The younger brother of Loyola standout All-Patriot League attacker Emily Wills and of Penn State offensive lineman Ryan Wills, he might be the most highly-recruited of the three in their respective sports.
Honorable Mention
Clayton Baddley, attack, Gilman (Md.) / Crabs – Highlights
Finn Dougherty, midfield, La Salle (Pa.) / Big 4 HHH – Highlights
Logan Earl, goalie, St. Mary's (Md.) / Annapolis Hawks – Highlights
Drexton Frank, defense, Lampeter-Strasburg (Pa.) / Big 4 HHH
Brendan Fulham, LSM, St. Sebastian's (Mass.) / Laxachusetts
Charlie Iannone, attack, Staples (Conn.) / Express North
Evan O'Neil, attack, Tabor (Mass.) / Laxachusetts
Ben Pousak, attack, IMG (Fla.) / SweetLax Florida
Patrick Quinn, LSM, Seton Hall Prep (N.J.) / Leading Edge
Connor Schoenwetter, midfield, Boys' Latin (Md.) / Crabs – Highlights
Hayes Schreiner, goalie, Springside Chestnut Hill (Pa.) / Big 4 HHH
Dillon Stephens, defense, New Canaan (Conn.) / Eclipse
Griffin Strange, faceoff midfield, IMG (Fla.) / DC Express – Highlights
Christian Tapia, faceoff midfield, Iona Prep (N.Y.) / Express North
Sean Walsh, goalie, Hull (Mass.) / Laxachusetts – Highlights
Owen West, attack, South Side (N.Y.) / LI Express
Tucker Williams, goalie, Brunswick (Conn.) / Eclipse – Highlights